Site map :


Last upgrade to the site:
august 10th, 2002.

There has been


access to my Lego pages since creation.


This is an unofficial LEGOŽ web site.
LEGOŽ is a trademark of the LEGOŽ Group of companies which does not sponsor, authorize or endorse this site.
You can visit the official LEGO website at: http://www.lego.com
Copyright 1996, 2000, Denis Cousineau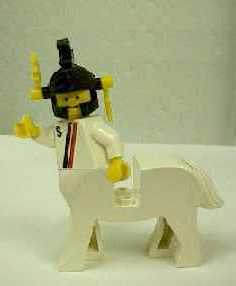 You want to relax: make a tower. You want a robot: check first the adder-substracter. You want fun: do whatever you want but do it in Lego!

In these pages, I show various stuff that are not directly related to robots.

The adder-subtractor machine (from Leo's design) is a mechanism where two motors' output can be added or subtracted one another. Here, I show what is the smallest possible implementation of the adder-subtractor, with a robotic application.

The tallest tower on the internet can also be seen here. Doing towers for me is like doing Zen: it relaxes me.

Finally, if you love your mini-figs, you have to do something. Find out more about this in the Security device section.